Steve Biskup Mortgage Broker
Steve's sincerity and commitment to personal service are key to his success.
A mortgage broker since 1991, Steve has proven himself to be a top producer and has assisted thousands of London and area residents.

Mike Maguire Mortgage Broker
The largest investment that consumers make is the purchase of a home. As your Accredited Mortgage Professional, (AMP),
Mike will ensure that you are making an informed, educated choice.  He is a licensed professional who has your best interest at heart.

Andrew Young Mortgage Broker
Energy, Attitude and Accessibility.  His passion for the community has inspired him to create the Community Mortgage Movement.  Donations to local charities and community organizations are made with every deal Andrew and his team funds..(over $10,000 in its first year!)
Receive outstanding customer service with competitive products, and give back to the community in which you live, love, learn and work!

Rob Crosby Mortgage Agent
Whether your purchasing your first home, building or financing an investment or recreational property, Rob has the experience and expertise to provide you with the borrowing solution that is best suited to your needs and financial goals.  Rob is committed to providing fast service, the best rates and in-depth industry and product knowledge. For more information or to contact Rob please visit: www.robcrosby.ca

Clint Stroop Mortgage Agent
The mortgage market is constantly changing.  Let me help you find a mortgage with a great rate and reliable lender that fits your specific situation.
Put my many years of experience to work for you!

Rob Mizak Mortgage Agent
Whether you are a first time homebuyer or a savvy real estate investor, Rob's 14 + years experience as a top producer with TD Bank will ensure a fast and efficient financing experience.
From negotiating complex deals to answering client questions, Rob loves to help people like you navigate through the home financing process. Call Rob today! www.mizakmortgages.ca
Anthony MacFarlane Mortgage Agent
Anthony has worked in various areas of financial services for 20 years.  His commitment to creating a positive client experience and tailoring solutions to meet each clients' unique needs has earned him much praise.  Put his extensive knowledge and experience to work for you.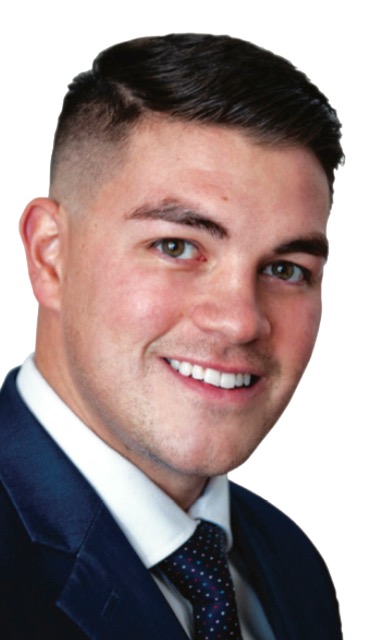 Sean Prosser Mortgage Agent
Approaching 10 years of experience in the Financial Service Industry, Sean understands the importance of providing more than just a product to his clients.  With a value add and relationship building approach, you will certainly have peace of mind while making the largest purchase of your life.  Sean understands how busy life can be, so he makes doing business easy and convenient - call, text or email him today!

Spencer Murray Mortgage Agent
"If you're worried about the complicated mortgage process, Spencer is here to help simplify it for you. With a background in Financial Economics he is able to give you the proper home ownership support for what could be the largest financial transaction of your life. He has the ability to meet his client's unique needs and give them an individualized experience. He is passionate about offering a reliable service and is responsive to email, text, and phone calls."

Margo Christodoulou Mortgage Agent
Margo has retired but invites all of her clients to call the
office direct @ 519-433-5013.
Steve Cole Mortgage Agent
AND........
Lori Cole Administrative Assistant extraordinaire!